Learning to ride Skki Trikke is easy and intuitive with estimated duration of training lasting only 15 minutes
There are three main things to keep in mind:
1. The handle bar's purpose is not changing the direction of a ride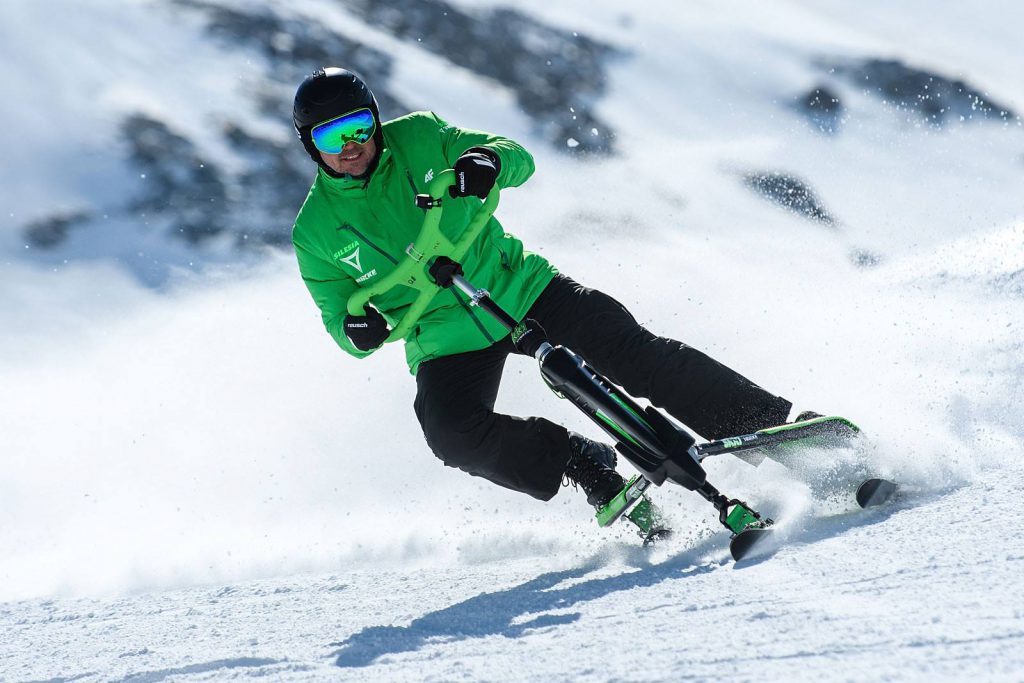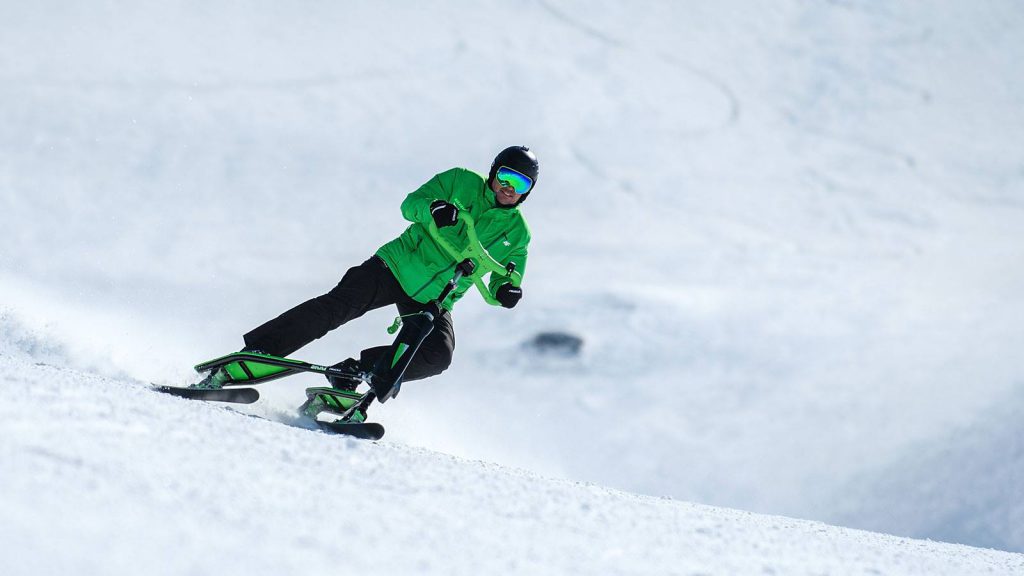 2. No need to lean back as sushing down the slope. KEEP YOUR HIPS CLOSE to the equipment.
1. Lean your body weight on your inner arm during turning and press your leg against the lower ski.
That's all you need!
Follow these tips, if you want to quickly learn how to drive and make the most joy of skiing down the Red Runs in only 2 hours.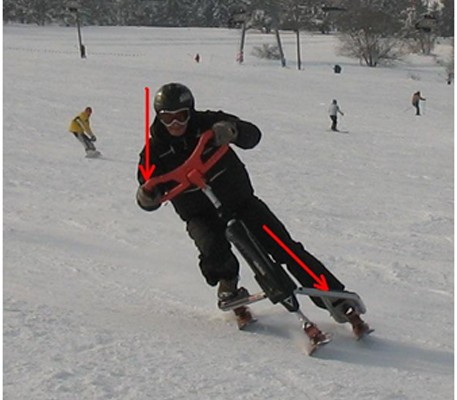 THE MAIN TIP!
During your first two or three days of enjoying the Skki Trikke, focus on controlling your style and speed of ride. It will help you to establish significant reflexes while making turns, speeding up and having full control of the ride direction.
Down below an example of a first-time Skki Trikke user after only 2 hours on the slope:
How to learn riding Skik Trikke by yourself?
Long and short ski turns – Magical Skki Trikke
Riding on a fluffy, powdery and fresh snow.
Skki Trikke consists of three skis connected together by a frame that causes safety on a slope for keeping the skis in a stable position at all times. This is a huge advantage especially during a ride on moguls or ice.
You can easily control the speed and direction of ride without getting tired as your hands steer Skki Trikke.
(The photo on the right side)
Watch this video! Riding on moguls and thick snow in a very bad weather.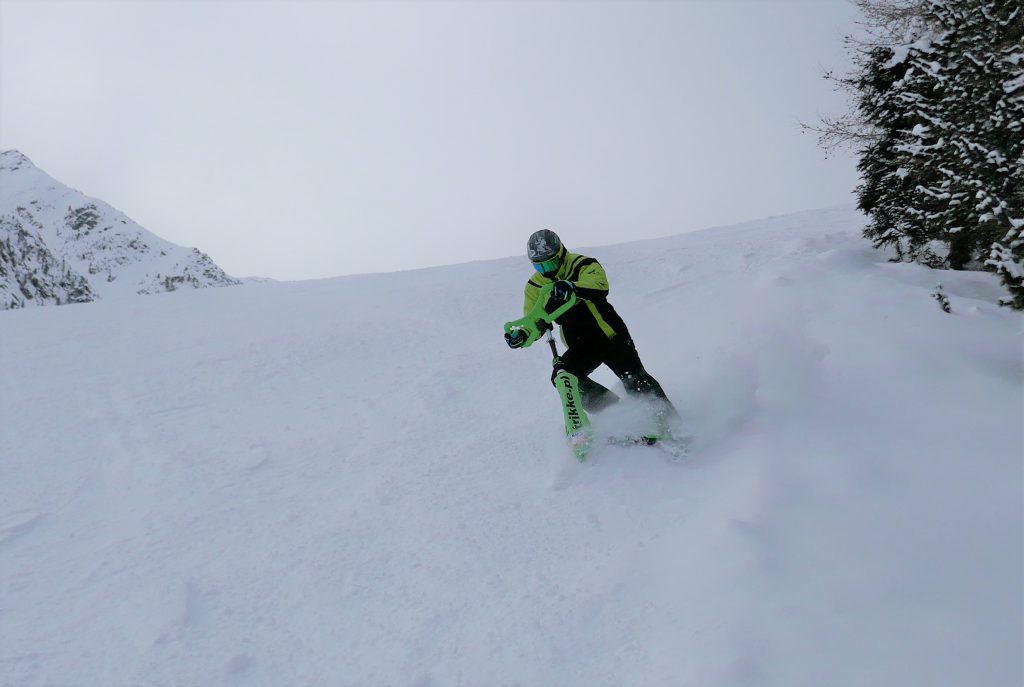 Riding on ice is just as easy and safe as on powder. Perfect control over the equipment. Standing still and shushing down the hill!
 In this video you can watch riding on an extremely icy slope:
Skki Trikke is perfect for women!
How to make a woman smile while riding Skki Trikke? Watch the video below!
There's always plenty of questions about Skki Trikke ride on Black Run. There is always one answer. Easy and very safe !
Here is a video of driving the steepest slope in Austria named Kaunertal Glacier! Lots of fun, views and a calm ride.
Then why is Skki Trikke so comfortable to ride?
To ride Skki Trikke there's no need of purchasing an extra pair of adjusted ski boots. You can enjjouy your winter fun while having a regular and comfortable ski boots on your feet. The type of shoes you wear does not make a difference in the ride of Skki Trikke as you onky need cozy ones with a winter tread!
Read the decalogue of the FIS skier to be responsible skiier and practice Skki Trikke sport safely on a slope.